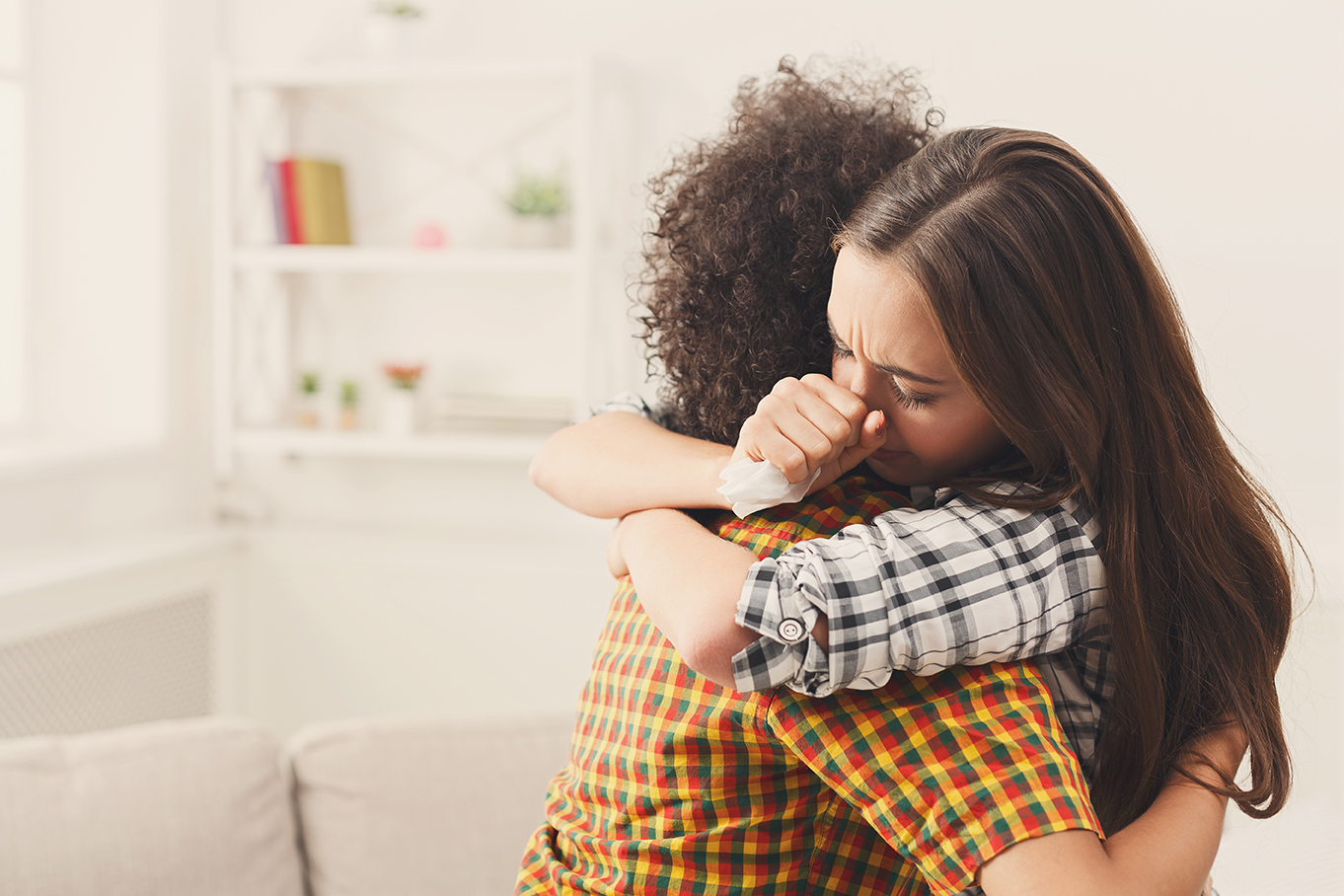 How to Prepare Your Workforce for Violent Incidents
By Lisa Roepe | SHRM

Shootings and other violent attacks are a sad reality of the world we live in—and the workplace is no safe haven.
Mass shootings like the one in Parkland, Fla., dominate the news in the days that follow. And while violent incidents in the workplace don't always generate national headlines, they are every bit as devastating to the victims and their loved ones. For instance, a UPS driver opened fire on his co-workers last June, killing three and injuring five, at a warehouse in San Francisco. That same month, a former employee returned to an Orlando factory where he once worked and shot and killed five former colleagues. In Raynham, Mass., a man was arrested for attempted murder after he stabbed his supervisor in the neck with a box cutter following an apparent argument in September.
Each year, an average of nearly 2 million American workers report having been a victim of violence at work, according to the Occupational Safety and Health Administration. And the U.S. Bureau of Labor Statistics puts the number of annual workplace homicides at about 400.
"You can't go a week or two without some sort of incident," says Bethany Holliday, SHRM-CP, human resources director at Cornerstone Insurance Group in St. Louis.
"HR professionals need to recognize that this is the world we live in right now," adds Bob Kolasky, acting deputy undersecretary for the National Protection and Programs Directorate at the U.S. Department of Homeland Security, which is responsible for protecting the nation's physical and cyber infrastructure.
Recognition is only the first step. In most organizations, it's HR's responsibility to make sure workers know how to stay safe in the face of a threat. And with a steady stream of violent workplace episodes occurring, it is more important than ever to train employees to respond appropriately. Their lives may depend on it.
Training Workers
The most effective prevention plan is one that is put in place long before trouble occurs. Employees need to understand what to do in an emergency and what the company's response will be. "No one responds well to a situation that they aren't prepared for," says Martha L. Boyd, shareholder at the law firm Baker Donelson in Nashville.
While there aren't any formal government standards in place for training workers, it's a good idea to provide instruction. Most experts recommend teaching people to run, hide or fight—in that preferred order.
"We train people to do whatever they feel they can do at the time, so they feel empowered," says Jeff Owens, SHRM-CP, assistant director of human resources at Tulsa Community College in Oklahoma. "We tell them to assess the situation. If they feel there is a path to escape, it's always better to run to safety." If they don't believe they can get out safely, they know to hide.
If they can't hide and are exposed, they should pick up whatever is nearby—chairs, books, a fire extinguisher—and throw it at the assailant, Owens says. While the guidance used to be to stand down, most trainers today encourage anyone caught in the open to say "we're not dying today" and put up a fight—an approach endorsed by the Homeland Security Department a few years ago. The exception typically is workplaces in which there are other people who can't fight back and who may be put at risk, such as hospitals and assisted living facilities. Yet many schools adopt this approach, which is why at least once a year, Tulsa Community College employees can take training that includes discussions of potential threat scenarios, a graphic instruction video or role-playing with campus security staff.
The training may be disturbing to some people, but Owens believes it is helpful. "In the instance of violence, workers may never know how they are going to react," he says. Some may sit down and cry, for example, while others run straight for the exits. Role-playing could help people prepare for how they might respond by exposing them, in a safe environment, to what may take place in a time of crisis, Owens explains. While the training is not mandatory, it is encouraged.
"The phenomenon of active assailants is frightening and understandably uncomfortable to discuss," says Kolasky, whose office offers free resources to help companies prepare their workforces for violent incidents. But, he adds, preparation is about "giving people the knowledge to make the right decisions, before help arrives, to protect themselves and their co-workers if they suddenly find themselves in a bad situation."
Looking for Red Flags
Use pre-employment background checks to make sure your organization isn't hiring people with recent histories of aggression, says Danna Hewick, SHRM-SCP, vice president of human resources at USSI Inc., a Bethesda, Md.-based cleaning and janitorial services company. Hewick won't hire anyone who has been charged with or convicted of a violent crime, including domestic cases, in the last 12 to 24 months.
Domestic incidents are often harbingers of more-widespread violence. A past domestic violence conviction, Boyd says, "might give me pause that [the individual has] unresolved anger issues that I don't want to bring into the workplace."
Shooters in several recent workplace incidents had histories of domestic abuse. For example, in February 2016, Cedric Ford opened fire on his co-workers at the Kansas lawn mower factory where he worked after being served a court order to stay away from an ex-girlfriend. He killed three people and wounded 14 others. Lewis Starkey III is accused of killing his girlfriend at their home in Wendell, Mass., in July and then driving to the trucking company where he worked and shooting and injuring a colleague.
Work can be a danger zone for those with an abusive partner because often it's the only place a perpetrator can confront his or her victim, says Bert Alicea, a licensed psychologist and executive vice president of the employee assistance and work/life program at Health Advocate, a company in Plymouth Meeting, Pa., that helps people navigate the health care system. Make sure workers understand it's their responsibility to notify HR if they have a protective or restraining order against someone and to provide HR or security with a copy of the order, Alicea says.
He and other experts recommend adopting a zero-tolerance workplace violence policy that defines acts of aggression and the circumstances under which employees are required to notify HR if they have a court order against an individual.
Knowing that information helps HR and security to proactively protect staff, says Jack R. Plaxe, founder and managing director of Security Consulting Alliance LLC in Louisville, Ky. He recalls a time when a woman came to work and told the security department that her husband had threatened to kill her. He was a hunter, had a stockpile of weapons and had beaten his wife in the past, Plaxe says. Security personnel determined that he was a credible threat and developed measures to keep her and her co-workers safe. The team circulated his photo along with the type of vehicle he drove and his license plate number, and they stationed a guard near the woman's work area. Fortunately, her husband didn't try to confront her at work, but if he had, the company was ready to act.
Preventing Threats from Within
When you're concerned about the behavior of someone within your own ranks, the first step is to establish whether the individual poses a direct threat to others. If he or she does, the employer can lawfully exclude that person from employment for safety reasons under the Americans with Disabilities Act. "If there is a potential of an immediate threat, that situation has to be quickly assessed and the violent employee needs to be removed," Owens says.
Since HR typically relies on others to alert them when a person is acting out, teach your workforce to recognize the warning signs of potential violence, which may include angry outbursts, direct or indirect threats, and sudden changes in behavior and work performance. It's also important to ensure that workers feel comfortable sharing their concerns with you.
"Listen for employees coming to you and using words like 'bullying' and 'intimidation,' " says Ria Glenn DeMay, a lawyer and the labor relations manager for the University of Maine System, a network of public universities. The minute someone says, "I don't feel safe," it's time to investigate, she says. It's unlikely that a person will suddenly come to work brandishing a gun without first acting out in some way, she adds. Often their erratic and intimidating behavior has been building up for days or weeks and then escalates.
Many companies set up a confidential hotline to allow workers to report what they see and hear without fear of retaliation. If you go that route, be mindful of the possibility that people could target others for the wrong reasons. "If employees say they are concerned about an employee [primarily] because he's Muslim or a veteran, HR is responsible to make sure we're not letting stereotypes and fears govern our actions," Boyd says. Ask questions to determine if there is a legitimate threat based on something the person has said or done, she says, such as a worker expressing a desire to hurt himself or others.
Showing Respect and Empathy
Whether you're talking with an employee about changing his or her behavior after an angry outburst or you've determined that the individual should be terminated, treat the person with respect and consideration. "The best thing you can do in those cases is listen to them, let them feel like they are being heard, empathize with them and try to understand their situation so you can best help them work through it," Holliday says. But also be firm and unequivocal so they understand that displays of anger aren't acceptable in the workplace.
Think about who should speak with a worker who has displayed anger issues. Generally, it's a good idea to have both the manager and an HR professional present so that one can do most of the talking and the other can listen and empathize, Alicea says.
If you're dealing with someone who is prone to angry outbursts, don't block yourself behind a desk without clear access to an exit. The best place to meet is an empty conference room where there is nothing on the table that could be used as an improvised weapon, Plaxe says.
Involving Law Enforcement
If an employee has made a direct threat or gives you reason to believe he is dangerous, don't be afraid to contact the police or bring in paid security.
At a previous job, Holliday says management decided to fire someone for failing to show up for work. Company officials were nervous because the employee was a gun collector who had a history of erupting at work. After he was let go, the HR team asked local law enforcement to patrol the parking lot.
Boyd describes a similar situation where a worker who was slated to be terminated for a performance issue told HR he had a gun in his car. HR called the police, and they sent over an armed officer in uniform to monitor the situation. In cases like this, she prefers having the police on hand, as opposed to standard security personnel, because it sends a clear message to the employee and other workers that the company takes the situation very seriously.
​Unfortunately, it doesn't take much for a person with a short fuse to take matters into his or her own hands, says Lawrence Kane, who frequently has to deal with threatening and violent behavior at his workplace. Kane is a security supervisor at the University of Washington football stadium. In his 26 years there, he has been drawn into more than 300 violent altercations, including once when a patron pulled a knife on him after he broke up a fight. Kane was surrounded by 70,000 fans and several TV cameras at the time, and two law enforcement officers were standing 20 feet away. "If someone is mad enough, has a mental disorder or is passionate enough about things, it doesn't matter if there are cameras, witnesses and … policies in place that say you can't bring weapons in," he says.
In other words, while you can—and should—take steps to ensure workers' safety by hiring good people and raising awareness, you can never eliminate risk entirely. While no one wants to contemplate the possibility of horrific violence, preparing employees for the worst could help them make it through with the only thing that truly matters: their lives.