Our team of Personal Health Advocates includes:
Physician Medical Directors

Wellness Coaches

Licensed Professional Counselors

Chronic Care Coaches

Social Workers

World-class Data Scientists
Registered Nurses

Benefits and Claims Specialists

Work/Life Experts

Onsite Biometric Screening Staff

Nutritionists and Dietitians

Wellness Program Consultants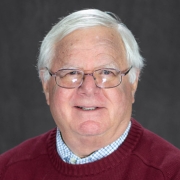 Abbie Leibowitz, M.D.
CHIEF MEDICAL OFFICER, PRESIDENT EMERITUS
Abbie Leibowitz is a nationally recognized leader in the healthcare industry and an authority on managed care, clinical management, quality assurance, medical data and information systems.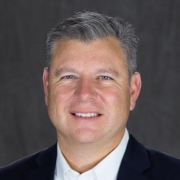 Jeff Cordell
PRESIDENT AND CHIEF EXECUTIVE OFFICER
Jeff Cordell has 30 years of experience leading the growth and digital transformation of businesses with global-scale communications and personalized healthcare engagement.
Jeff is passionate about building high-performance teams who deliver innovative solutions that unite expert personalized service with cutting-edge technologies.
Previously, Jeff served as the CIO for both Teleperformance Specialized Services and LanguageLine Solutions.
Jeff proudly served as a Captain in the U.S. Air Force and holds a BSEE from the University of Notre Dame. In addition, Jeff has been awarded over 30 patents in the fields of disruptive communications and cloud technologies.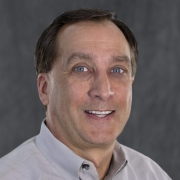 Bert Alicea, MA, CEAP
EXECUTIVE VICE PRESIDENT, EAP+WORK/LIFE SERVICES
Bert Alicea is a Licensed Psychologist with over 27 years of experience in the EAP field. Bert specializes in assisting with difficult workplace situations and is a premier trainer in Employee Assistance.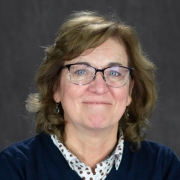 Tara Kelly
SENIOR VICE PRESIDENT, OPERATIONS
Before joining Health Advocate, Tara was Director of Operations for CIGNA International Expatriate Benefits and served as Director of Customer Service for SmithKline Beecham Clinical Laboratories. She began her career with Aetna U.S. Healthcare as a member relations representative, advancing through increasing levels of responsibility to become Assistant Vice President of Operations. Tara received a master's degree from Temple University and a bachelor's degree from Millersville University.
Antonio Legorreta, M.D., MPH
MANAGING DIRECTOR, ENGAGE2HEALTH
Antonio Legorreta is a renowned clinical researcher and health informatics authority. His work has contributed significantly to the development of real-world outcomes research, quality of care metrics and other cost-effective analysis.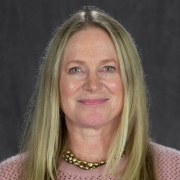 Marcia Otto
VICE PRESIDENT, PRODUCT
Marcia leads product strategy and development at Health Advocate, creating innovative, data-driven tools in the human resources and employees benefits space that drive engagement and improve health outcomes.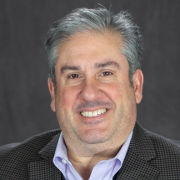 Raffi Terzian, MD, MPH, FACEP
SENIOR VICE PRESIDENT OF CLINICAL OPERATIONS, SENIOR MEDICAL DIRECTOR
Raffi Terzian, MD, MPH, FACEP is the Senior Vice President of Clinical Operations and Senior Medical Director at Health Advocate. In that role, he leads a team of nurses and medical directors and has responsibility for clinical operations and services. He is a board-certified Emergency Physician with over 25 years of clinical and administrative experience and has served on the faculty of leading academic medical centers and top teaching hospitals. He also holds a Master's degree in public health and has experience in occupational health.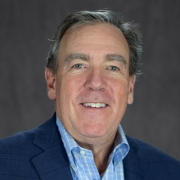 John "J" Wolfrum
EXECUTIVE VICE PRESIDENT, SALES
John "J" Wolfrum has over 30 years of experience in sales and operations management in both the telecommunications and healthcare industries. He leads the Health Advocate Sales and Account Management teams in providing customized Advocacy, Employee Assistance and Wellness solutions to businesses nationwide.
Prior to working to Health Advocate, J spent five years at Language Line Solutions as a senior leader in their sales and account management organization. He has extensive experience working with the country's top insurance companies, pharmaceutical companies and hospital systems. Prior to Language Line Solutions, he spent nearly 30 years with Verizon and Dex Media in sales management roles.
J has a Bachelor's of Science in Marketing and Management from Siena College.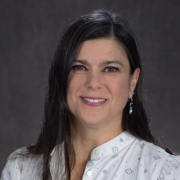 Jessica Parker-Smith
VICE PRESIDENT, MARKETING
Jessica Parker-Smith is an accomplished marketing and public relations executive with a background in the healthcare, insurance, and employee benefits fields.
She began working at Health Advocate in 2009 and has over 25 years of experience building and leading creative marketing teams and developing and executing marketing plans and campaigns. Before joining Health Advocate, Jessica created and ran a marketing department at Devon Health Services and led public relations and client account efforts at Smithworks Design. She is a graduate of West Chester University.
A special message from our founder.
Health Advocate was founded in 2001 to help people navigate the complexities of the healthcare system. Since that time, we've grown and evolved in many ways – adding innovative new services to further improve people's health and reduce costs; enhancing our member digital experience and expanding accessibility; and growing our team across the country to better meet the needs of our clients and members.
But some things haven't changed. Healthcare continues to be complicated, but we continue to be here to support people when they need us most — with dedication, compassion, expertise and understanding. At Health Advocate, we are committed to tackling the tough issues people face and making it easier so that everyone can benefit from a healthcare system that works for them.
Through advanced data analytics and technology, we're gaining insights into the health of organizations and leveraging that information to create new ways to motivate people to take charge of their health.
By combining our uniquely personalized support with cutting-edge programs and services, we strive to simplify the healthcare experience and help engage people in their health and well-being, driving the positive change that leads to improved outcomes and lower costs for both our clients and members.
From day one, we are — and will continue to be — at your side.
Abbie Leibowitz, M.D.
CHIEF MEDICAL OFFICER, PRESIDENT EMERITUS