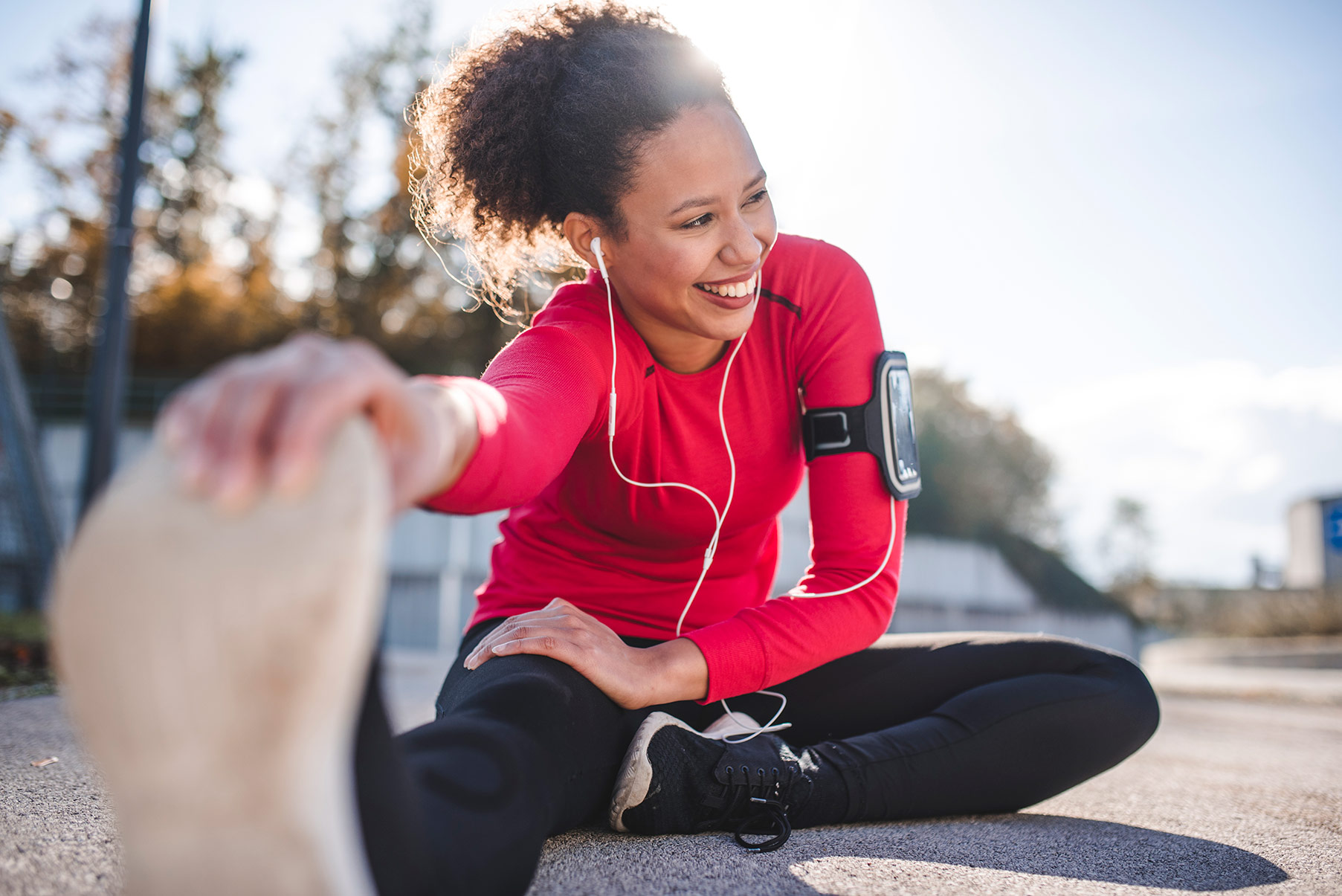 Rethinking wellness to engage employees through challenging times
By Caitlin Kennally | Employee Benefit News
As we continue to adapt to today's ever-changing environment, it is important to consider the impact on workplace wellness. In these uncertain times, engaging employees in their health and well-being remains a high priority for organizations nationwide, but existing programs may need to be examined to ensure they meet changing needs.
For example, many people are experiencing increased stress, yet do not have access to fitness facilities or support networks that typically help motivate them. When considering how to adapt workplace wellness initiatives, there are a number of strategies that can successfully ensure employees continue to have the resources necessary to meet their health and well-being goals, from wherever they are.
Renew the focus on well-being
As employees navigate this challenging time, it is an important opportunity to emphasize the value of well-being and self-care. Employees may be more receptive as they look for outlets to unwind and relieve stress, and employers are uniquely positioned to encourage employees to focus on their physical and emotional health right now. Reinforcing a culture of well-being, even from a distance, can have a positive impact, in addition to offering valuable resources and tools to support this effort.
If a wellness program is already in place, organizations can leverage those tools to connect with employees. However, it is important to consider whether the program is flexible and has the capabilities to adapt to remote engagement. For example, are enough tools and resources readily available to motivate employees to participate?
While some aspects of existing programs may need to be adjusted or enhanced, recognizing the continued importance of well-being during this time has the ability to connect employees and bring them together, even across distances. Offering employees access to resources and support to maintain their health and well-being demonstrates the organization's ongoing commitment to its workforce.
Meet employees where they are
According to a recent Gallup poll, nearly two-thirds of employees report working from home as a result of COVID-19. Even employees who are currently going into a physical workplace may not have access to the gym or other resources they would typically rely on. In order to continue meeting employees' needs, employers may need to shift their mindset and consider offering virtual opportunities to engage their workforce in well-being programs.
This is also an opportunity to augment current programs if needed or introduce new features to help reach people wherever they are. For example, host a virtual wellness week to create a fun and interactive way to engage employees while reminding them about all the resources and services available to support their physical and emotional well-being.
Re-evaluate incentive design
Incentives can play an important role in kick starting employee engagement in health and well-being programs, but it is important to accommodate ongoing changes and ensure requirements are appropriate and attainable. Each organization is unique and will need to assess the best approach moving forward for their workforce.
Onsite biometric screenings and preventive exams often lay the foundation for a wellness program and offer opportunities for employees to earn incentives, but screenings may not be possible in the current environment. If feasible to continue, partnering with an experienced, trusted third party provider can ensure events are safely administered in a way that eases employee concerns while meeting the needs of the workforce.
Thinking of alternatives is key to helping employees reach their goals. This means shifts may be necessary, including making it easier for employees to meet requirements or offering new paths or options. Examples may include completing online workshops or challenges, logging workouts from home, setting up a telehealth visit with a primary care provider to discuss a preventive health plan, and many more. Creating opportunities to continue participating in workplace wellness programs now can create long-term, sustained engagement beyond this atypical time.
Enhance wellness communications
Providing the means for employees to continue their well-being journey remotely is the first step, but it is just as important to make sure they know these options exist. Leverage communications channels like emails or text alerts to raise awareness of virtual program offerings and encourage participation. This outreach can also be used to bring attention to existing resources that may be helpful and available.
These communications efforts provide an opportunity to highlight or target specific resources of value right now, featuring topics including:
Stress
Mindfulness
Being active at home
Work/life balance
Setting up a healthy workspace at home
Many solution providers offer a wealth of content related to these topics and more that can be leveraged to communicate with employees and guide them to helpful resources. Ensuring employees know what is available will help to drive participation in workplace wellness and well-being programs, helping them take advantage of these tools and resources from wherever they are.
Original article available here: https://www.benefitnews.com/opinion/rethinking-wellness-to-engage-employees-through-challenging-times