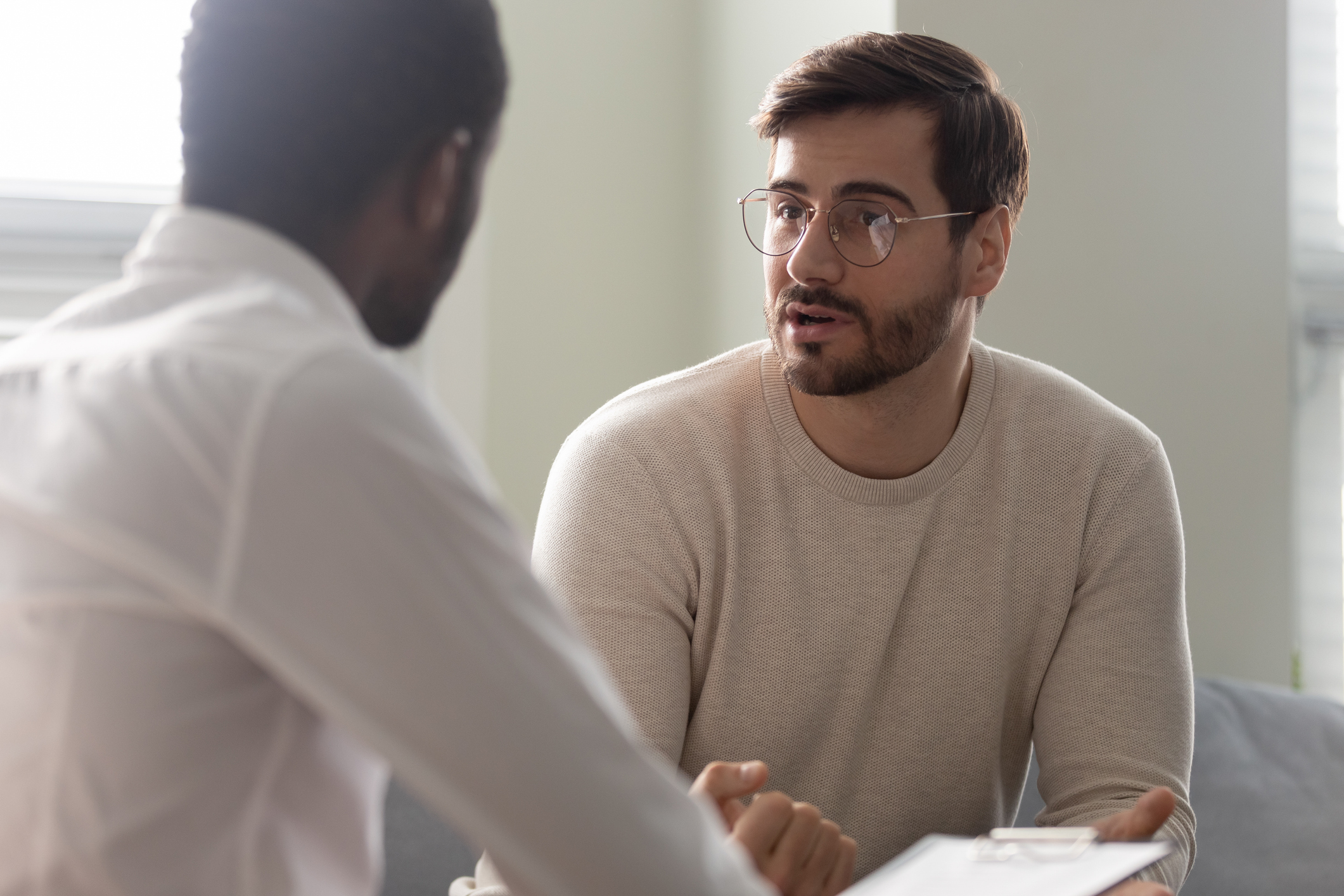 Embracing the taboo: Why it's critical to discuss suicide at work
By Amanda Schiavo | Employee Benefit News
Marta Rivera Diaz had decided she'd had enough. In 1993, the 15-year-old came home from school, went into her bedroom and swallowed more than 100 pills.
"I locked my door, sat on the bed and just waited," Rivera Diaz says. "When you're that young, you don't get that there's no coming back from this — or if you do, you're kind of like, why would I want to come back from this?"
Today, Rivera Diaz is 43, a successful and happy chef, author, mother and wife. She looks back on her suicide attempt with relief that it failed, and relief that she's not part of a staggering set of statistics. In the United States, suicide is the second leading cause of death for people ages 10 to 34, the fourth among people ages 35 to 44 and the fifth among ages 45 to 54, according to data from the Centers for Disease Control and Prevention.
"People who die by suicide, they don't really want to die, they just want to alleviate their pain," says Bert Alicea, a psychologist and executive vice president of EAP and work/life services at Health Advocate, a healthcare and patient advocacy company. "What really happens is, the emotional pain is so devastating to them that it overrides rational thought."
For Rivera Diaz, her pain was the result of growing up in an unhappy home. Her parents were active-duty airmen who were both suffering from PTSD and exhibiting neglectful and abusive behavior toward each other and their children.
"We're talking about a 15-year-old kid who was already dealing with the angsty teenage years, going through puberty, and then you add to that the fact that you're afraid to be in your own house," Rivera Diaz says.
But the sense of helplessness she was feeling was not unique to her age or circumstances. It can be a universal experience for people who are suffering, and when she looks back, Rivera Diaz understands the role that communities — from schools and family units to workplaces and offices — can play in offering and providing help.
"We have to be invested in a relationship with somebody in order to notice the signs," she says. "We have to be committed to being a community and a support system and be able to say to someone, 'Something with you seems off, and I want to talk to you about it.'"
The workplace in particular can be one of the most present communities in a person's life. Society leans into a mindset that personal feelings are checked at the office door, but that can be detrimental to workers' mental health and their ability and willingness to ask for help.
"We're at a precipice, if we really want to drive business growth, our economy, advance our communities, and have healthy families, then we need to have really strong, resilient, healthy workplaces," says Christine Yu Moutier, chief medical officer at the American Foundation for Suicide Prevention. "In order to do that, it means focusing on the well-being of our greatest asset — which, as a business, is our employees."
Signs that someone is suffering
Victoria Glass is a practicing doctor with a focus on medical research. Today, the 28-year old is building a successful career at a U.K -based research firm, but just two years ago she was enduring a tough battle with depression, one she says felt like would never end.
"All I kept thinking about was the relief and peace that would embrace me after death," Glass says. "The thought became more appealing until I considered hurting myself. It shocked me that I wasn't repulsed by the idea of causing myself harm."
When Glass eventually confided in a close friend about how she was feeling, it ended up saving her life. But not all who are suffering have a reliable support system. Rivera Diaz recalls being very vocal and open with the adults in her life about why she was constantly covered in bruises — but no action was taken.
"Some adults did ask, 'What happened to you' or, 'Who'd you get into a fight with?" Rivera Diaz says. "I would tell them: my father. Then people threw their hands up, they didn't want to get involved in that — because that's domestic stuff. You say to yourself, if these people know what's going on, and they're not helping me, I'm never going to get help. So what's the point?"
That feeling of isolation can be overwhelming for people struggling with mental health issues and suicidal thoughts. Rivera Diaz knows that, had her sister not found her and intervened that day, her story would have had a much different ending.
But there are behavioral signs to look out for — and for managers and colleagues who interact with team members on a daily basis, spotting these signs can be life-saving. Changes to normal behavior, an increase in absenteeism and a decline in productivity can be enough cause to reach out and check in on someone, Alicea says.
"Oftentimes, people struggle with how to respond when someone indicates they may be at risk for suicide," Alicea says. "Workplace training can help others feel more comfortable asking direct questions about the situation and uncover potential risks or factors that may shift that person's mindset."
How to ask the difficult questions
Asking those tough questions, of course, is far from easy. But employers have an opportunity to create an environment where employees feel safe asking for support and where colleagues feel they can reach out to express concern or offer help.
"Workplace leaders may ask what the workplace has to do with the mental health or the suicide risk of employees," says Yu Moutier. "But the science is just so clear that suicide risk and prevention are related to a dynamic interplay between an individual's internal factors like their DNA, their past trauma and the current environment. As working adults, we spend a lot of our time in our workplace culture."
Although it may be uncomfortable, experts agree that employers must learn to ask challenging questions if they suspect an employee needs help.
"A lot of people are hesitant to use the word 'suicide' because of the stigma," Alicea says. "But you must ask the question directly: 'Are you thinking about dying by suicide?' People believe [that language will] set them off, but that's a myth. People really want an opportunity to talk. To ask 'Are you thinking of hurting yourself' is soft. You're not being direct."
Being brutally direct, Alicea says, can help engage employees who may otherwise be resistant to accepting help from an employer or manager. If an employee is asked, for example, about all the PTO they've recently been taking, it may feel like more of a reprimand than an expression of concern.
"The first thing to do is determine who is the right person to ask that question," Alicea says. "And it might not be the direct supervisor, because the direct supervisor may only be talking to people when they're doing something wrong. Determine who has the best relationship with [the employee] and ask the question."
Outside resources and training for the entire company can help create an at-work community that's not just equipped to spot the signs of suffering, but to respond effectively.
"For employers, a critical step in preventing suicide is providing training to their entire workforce," he says. "Helping managers, supervisors and co-workers identify early warning signs and guide those at risk to help, can make a huge difference."
Employee Assistance Programs and organizations like the QPR Institute, a suicide prevention resource with a specific focus on the workplace, can help managers and employees spot red flags, and educate them on the correct thing to say or not say to someone who is at risk. These resources can also provide guidance on how to ask those direct and often difficult questions.
"Coworkers have the potential to be that bridge to get someone from point A to point B," Alicea says. "By understanding the warning signs, they can ask the right questions and persuade the person to get help."
To read the full article, please click here.