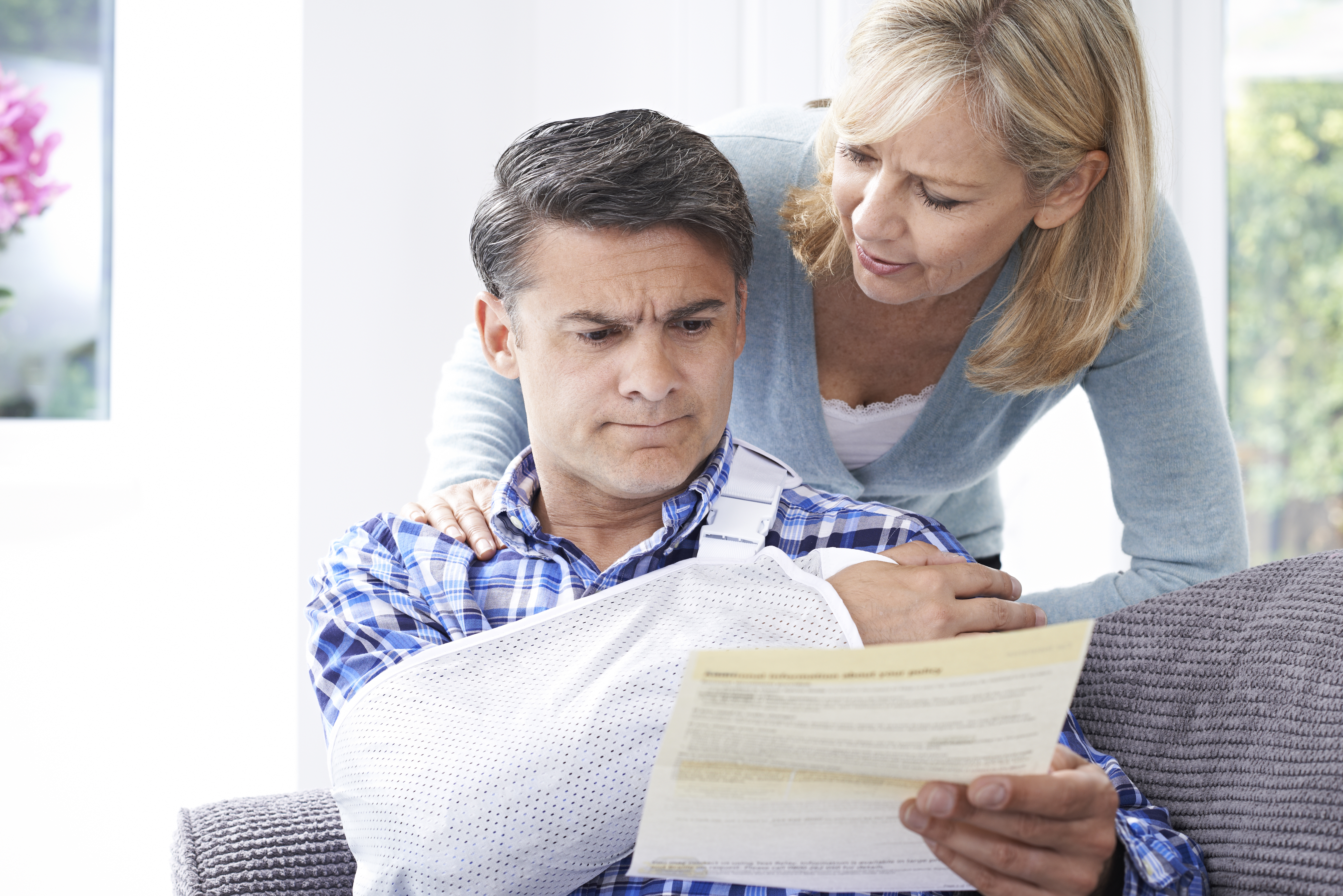 American health care is so messed up that a whole industry has been created to help navigate it
By Emma Court | MarketWatch
After his daughter was born, Ted Phillips wasn't expecting to get slapped with a $3,500 bill from the hospital's anesthesiologist.
Phillips, who works in health care in Boston, Mass., soon found out that while the hospital was in-network, the anesthesiologist was not. The hospital's billing office told Phillips he'd have to pay it.
Undeterred, he kept making calls — to the hospital, the anesthesiologist and the insurer — and was eventually able to resolve the issue.
Still, the back-and-forth did cost Phillips, albeit in a different way: he spent about five to seven hours making the phone calls, mostly while at work. Most of the offices involved "are open 9 to 5, which is difficult," he said.
"I work in this industry, I've dealt with this back-and-forth, I've dealt with insurance for this long now," he said. "How many people just pay that bill because they don't press it?"
The problem, one many consumers face, has gotten a lot easier for Phillips since then. Now, through his health benefits at work, he has access to a medical bill advocate, that helps individuals navigate their medical bills and the complex terminology of health insurance plans.
Medical bill advocates and other such third-party businesses have sprung up in the gaps and blind spots of America's complicated, fragmented health care system. These services make sense of health bills for consumers and even fix errors in them.
In the process, these businesses can reduce wasteful health-care spending and possibly even improve health outcomes. Their numbers have exploded. And they've become even more important as high-deductible health plans — which put employees on the line for thousands of dollars in out-of-pocket expenses — have increased in popularity.
But these services face a persistent challenge: many employees don't know that they have access to them.
Though confusing medical bills are pervasive, utilization rates for professional help remains low. The ultimate success of these businesses will hinge on how well they use technology to change awareness and access, according to many in the sector.
The business of medical bill advocacy
For decades, advocates have warned consumers that their medical bills could be rife with errors.
That would appear to be a consumer issue, but it's also a problem for employers, since they provide health insurance to a majority of Americans and pay the lion's share of the cost.
"Smart employers who want to save their money and their employees money know the best way to slash health-care costs is to improve benefits," said David Chase, a health-care entrepreneur who now runs a nonprofit institute. Medical advocacy services are "one piece of that," he said.
Advocates like Pat Palmer, who has been working on medical billing issues for 24 years, encourage individuals to request an itemized bill and search for clear mistakes, such as being charged for more time in the hospital than you actually spent there, or for a drug that you never got.
But for other, more-complex errors, most consumers find the experience of making calls to the health insurer and medical provider overwhelming. Often, the task requires specialized understanding about the health-care system and how it works, the nuances of an individual's health plan and even a level of medical knowledge.
Then there are the logistics. It can be hard to even find a time during the workday, or a place at work, to make these calls.
"You're in the hallway, on the phone with the biller, the insurance company. Before you know it, an hour has gone by," said Dr. Raffi Terzian, senior vice president of clinical operations and senior medical director at Health Advocate, a leading company that works with employees to navigate health care and insurance problems. "It's a time sink. It's a time robber."
Moreover, insurance brokers and human resources departments don't have the ability — or the bandwidth — to answer all of peoples' questions, especially as high-deductible health plans increase the number of questions asked, said Jason Dzurka, director of marketplace solutions at Maxwell Health, a benefits platform for small- and medium-sized businesses that is also Phillips' employer.
Hospitals are trying to make medical billing better and more affordable, said Tom Nickels, executive vice president of government relations and public policy at the American Hospital Association. He said they're working on tools for better price transparency and that they "pledge to work with patients" on billing issues.
But in the meantime, others have picked up the slack — and are paying for it. In the individual health insurance market, services from health technology company HealthJoy come at an additional cost to the consumer.
When it comes to employer-sponsored plans, the employer or even the insurance broker may pay, since "they see it as a valuable service for the cost," said Dzurka. "And when you compare it to the cost of health care, it's substantially lower — a very small percentage."
Confusing medical bills pose a problem both to worker productivity and to employee benefits more generally, said Brian Marcotte, chief executive officer of the nonprofit National Business Group on Health, which represents large employers on health policy issues in Washington, D.C.
In other words: If workers don't understand their benefits, they probably aren't benefiting from them.
"Employers are recognizing that the system is too complex for employees to be sophisticated enough to navigate this," he said.
Beyond medical bills
Tricia Taylor's 13-year-old daughter uses an insulin pump to manage her Type 1 diabetes. That can mean testing her sugar levels as many as 10 to 12 times a day using a FreeStyle test strip, the only kind her insulin pump works with.
But Taylor's insurance company wanted her daughter to use a different type, and wouldn't cover the FreeStyle strips. The expense was adding up, costing Taylor about $180 a month, she said.
After working with the health-care technology company Accolade, which is offered as a benefit at the propane company she works for, Taylor was able to get the strips covered. The trick turned out to be a letter from her daughter's doctor, explaining that the FreeStyle strips were the only ones that worked.
"It was a big, big blessing," Taylor said. With some time, she might have been able to figure it out on her own. But "it was time that, as a working parent, I did not have."
Now, Accolade is helping Taylor with something new: finding an in-network facility for her daughter.
Help with chronic diseases is just one of the many services these businesses now offer.
Health Advocate, which works with nearly 12,000 employers and health insurers to serve more than 40 million members, can answer "nearly any question related to health care that you can think of," Terzian said, from coordinating care to helping with medical decisions, finding doctors and second opinions, providing wellness services and more.
These are available not just to the employee but also typically to their spouse, dependents and parents or parents-in-law, he said.
Folding in so many services makes these businesses more attractive to employers. And increasingly, the scope of companies with access to health advocacy services is growing beyond large employers to companies of all sizes.
It's also a way to engage more people, who call in about one issue — often, about their medical benefits or understanding a medical bill — and can then find out about the other services offered.
"A client will call us for often a simple question related to their bill or benefits plan — is this doctor in network, what's my deductible," said Samantha Steinwinder, Accolade's vice president of marketing. "In most cases the health plan will answer the question and send them on their way. We use the call to find out what's going on in the individual's life… it helps us uncover what's happening with the health-care system with that individual."
How it all hinges on technology
Unlike a lot of other services and technology platforms people use, customers can go months or years without interacting with a health advocacy service.
This creates an "out of sight, out of mind" effect that is one of the industry's biggest problems, Marcotte said: "If I don't need it, I don't think about it. And when I do need it, I forget that it's available."
The mission of these businesses will hinge on data and technology, and how well they're used to communicate with and engage consumers.
For example, "if I'm contemplating surgery, there may be indications in my claim data that triggers a flag," and sends a push notification to the patient about decision support services, Marcotte said. Other data triggers could prompt similarly personalized information and resources, he said.
We're "at the tip of the spear of a lot of this. It's growing and it's growing rapidly," he said.
Health Advocate says that of those who have access to their service, 40% have used it at least once, with the figure rising to 90% under "best practices."
Technology may also provide a lift. Maxwell Health says it sees higher utilization of Health Advocate through its platform than Health Advocate does alone, which it attributes to its technology.
Since these services work best when they're both convenient and immediate, many health advocacy businesses have structured themselves for the smartphone era.
HealthJoy, which aims to be the "Siri for health care," is mainly a mobile application, with emails and push notifications structured to move customers into the app (although there is the option to call in). The company works with about 15,000 members from the individual market, and recently started contracting with employers, of which it now has 100.
"It's really hard to be top of mind as a point solution. So we really focus on trying to say 'we're help for anything,'" said Chief Executive Officer Justin Holland. "We're trying to be air-traffic control."
The company has focused more on cost-cutting moves like telemedicine and prescription drug savings than medical billing, at least for now, said Holland. That, paired with a recent move to work with employers, is reflected in the low utilization rates for its medical bill service, or about 8% of its employer membership, he said.
"You're not going to use an app like ours like Candy Crush," Holland said. But "80% of people just pay [a medical bill] and they remember after, 'Oh, I have this service I could use.'"