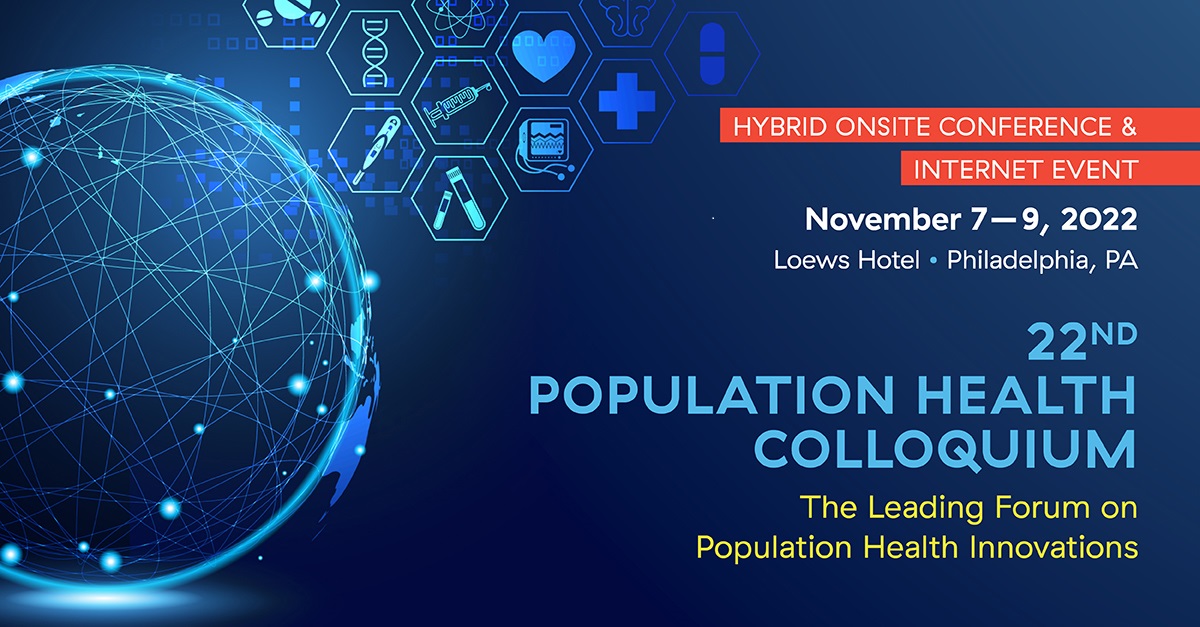 Health Advocate to Present at Population Health Colloquium
Health Advocate's Antonio Legorreta, M.D., MPH, and Kevin Ziehl, MS, will be presenting at The 22nd Population Health Colloquium, November 7-9, 2022 at the Loews Philadelphia Hotel. This 3-day conference is the foremost gathering of influential people working in healthcare transformation. Join colleagues and stakeholders from across the ecosystem (including healthcare providers, payers, the pharmaceutical industry, technology and solutions companies, academia and government), who will showcase groundbreaking work and share best practices, expert insights and industry trends. Gain insights on critical business solutions and discover new approaches on the leading edge of innovation.
Legorreta and Ziehl will be sharing their insights about utilizing Natural Language Processing to enhance Employee Assistance Program reporting during the concurrent session, Applying Real-world Data at the Point of Care, on Tuesday, November 8, at 3:30 PM ET.
To register or learn more, visit: https://populationhealthcolloquium.com/