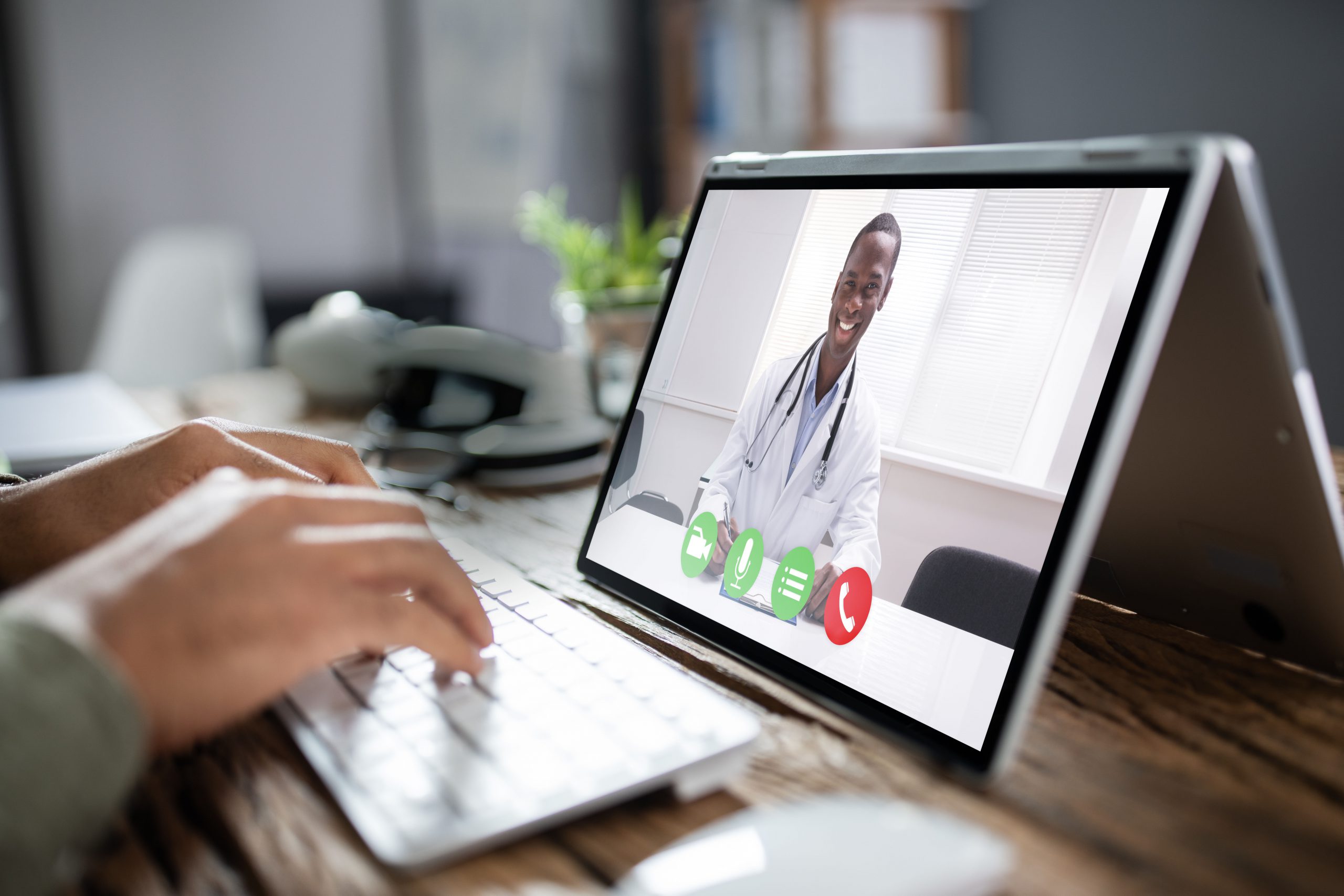 Balancing the pros and cons of telehealth
By Dr. Arthur "Abbie" Leibowitz | Employee Benefit News
Telehealth benefits have seen an increase in interest over the years but the COVID-19 pandemic has accelerated that growth.
Telemedicine — and more broadly telehealth — has changed the healthcare delivery system and this change will not be reversed just because in-person medical care will be more accessible post-pandemic. Telehealth can provide high-quality, high-value care, but the last year has also demonstrated that not all services are up to par, nor is telehealth the best platform to provide or receive care in all instances.
It is important that employers and benefits consultants discriminate between appropriate and inappropriate use, as well as understand how current trends will affect the utilization and value of telehealth moving forward.
Expanded Access
The events of 2020 led many organizations that did not previously cover extensive telehealth services to either add or enhance this benefit and this coverage is likely to continue into 2021. From an employee perspective, telehealth offers a convenient option to receive care while not exposing themselves to unnecessary risk. These combined factors have contributed to skyrocketing utilization amid COVID-19, as evidenced by multiple studies from the Centers for Disease Control and Prevention and others.
The last year has seen expanded applications for telehealth emerge. From starting to fill the niche for urgent care to extending into the realm of specialty consultations, telehealth is meeting more needs than ever before. There is recognition across the healthcare industry that many more areas of health and medicine can lend themselves to telehealth than previously realized before the pandemic.
There are now apps enabling individuals to evaluate orthopedic symptoms and get advice from a clinician to help manage a musculoskeletal injury and connect to a physical therapist or a sports medicine specialist — all done virtually. As more innovative platforms and opportunities are introduced, telehealth access and utilization will only continue to grow.
Balancing the benefits to avoid overuse
Telehealth offers many benefits, but it is also important to consider the downside to expanded access and find the right balance. From a financial perspective, overuse of telehealth has the potential to significantly increase medical costs. More payers are now covering telemedicine services and an increasing number of employers are adding or enhancing this employee benefit. As more people gain access, they may be more inclined to call a provider on the phone than go into the office. While this does have value in ensuring people get the care they need, there will also be instances where patients call about relatively minor issues that would not have otherwise prompted an office visit. Such telehealth visits contribute to overutilization and higher costs.
Additionally, there is also the potential for overprescribing in telehealth. As indicated by past studies, prescribing antibiotics for common respiratory illnesses most likely caused by viruses is more frequent in telemedicine than in in-person visits. This should be watched closely, especially with general concern about the overprescribing of antibiotics and the development of resistant bacterial strains.
Understanding when to use telehealth
The key is educating the public, including employees, on how to best utilize telehealth for their own care. The COVID-19 pandemic has prompted the potential of telehealth to be explored like never before, yet it is also becoming apparent that it is not the best platform for all types of care. An example of where telemedicine shines is in the field of behavioral health. Telephone and video behavioral health services, like those in EAPs, seem to be very effective and efficient ways of expanding accessibility to mental health care. While behavioral telehealth was available pre-2020, it has experienced monumental growth as a result of the pandemic. This is unlikely to change even as things reopen because of the flexibility, ease of use, convenience and documented effectiveness of this mode of care. Expanding access to mental health support via telemedicine platforms enables more people to access these services and receive the care they need, while also helping to destigmatize reaching out for help.
However, on the other hand, the promotion of telehealth primary care is less certain to be an adequate substitute for an in-person primary care provider relationship. A large part of primary care is based not on symptoms but hands-on interactions between patients and doctors. Pediatricians, for example, need to assess developmental milestones, growth and development and any potential findings that could be an early sign of future issues. Across primary care, it is difficult for PCPs to effectively counsel patients without seeing their body language or nonverbal feedback, not to mention the challenges in giving immunizations or conducting preventive screenings. While some urgent issues can be addressed via telehealth, regular check-ups and other annual screenings are best handled in-person.