Specialty Carriers
Distinguish yourself
in the industry
Improving the lives of over 12,000 clients and 50 million members every day.
We are a seamless fit
You can make our services your own by embedding them into your current offerings or rebranding them to fit your message. Because we work seamlessly with your organization, your customers will see only you and the added value you bring as an organization.
Enhance your sales strategy
Our fully supported programs and services will strengthen your business and relationships, support your members and enhance your sales and marketing strategies.
Real return on investment
Experience an average return on investment of 110% to 120%. (In many cases, it is much higher.) With claims data, the ROI increases to +120% to +130% (1:1.2 to 1:1.3).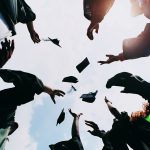 We have received nothing but rave reviews from participants who have had an opportunity to use the Health Advocate program.
Frequently asked questions
What happens after we choose Health Advocate? What is the transition process?
Our experts will work with you to gather the information needed to get your groups installed. This includes the Executed Plan Sponsor Agreement, the Installation Form, member census, and the group benefit documentation. The typical implementation time for groups under 5,000 is 30 days. Larger groups may take longer.
How has Health Advocate helped other companies in the same position?
We have worked with many specialty carriers who offer our services as an added benefit to help policy holders with issues that may or may not be related to insurance coverage.
Can we bundle your programs?
Yes. You can purchase programs in bundles or standalone. We can even create packages that meet their unique needs. Our research shows that when programs are offered as an integrated program, engagement increases and costs are reduced.
Can individual groups buy up your services?
Yes. We have many clients who offer one or more of our services but their clients want to buy up to add additional programs.
How is Health Advocate unique from other vendors?
We work independently on behalf of the member and help them make the right decisions for their individual needs. We can help not only when members are comparing plan options but also provide ongoing assistance when the plan is in place.
How can Health Advocate enhance my business?
We have a unique ability to enhance your business by offering a hands-on personalized service supported by state-of-the-art data and technology that perfectly complements your offerings. When your members have the support they need, they will value your products even more.
How can we tell our clients about your services?
We can work with you to provide the copy or materials you need to help promote our services to your customers. Many of our carrier clients include Health Advocate in their program materials.
It is also important that we make sure your clients and members know how to access the Health Advocate website and mobile app. This way they can get information and updates on-the-go.
It's time to get the benefits and results you and your employees deserve.