Health Plans & Exchanges
A happy customer is a
forever customer
Improving the lives of over 12,000 clients and 50 million members every day.
Improve customer satisfaction, loyalty and retention
Having unlimited support, when your members need it most, will improve customer satisfaction, loyalty and retention. Plus, supported members are better healthcare consumers who use their benefits wisely and have better health outcomes, resulting in lower healthcare costs.
Why try to do this on your own?
In 2001, Health Advocate pioneered the concept of health advocacy. Since then, we have built a solid reputation for helping people take control of their health and get the most out of the healthcare system. With an over 98% satisfaction rate and competitive pricing, we'll take the work off your plate so you can focus on operations and growing your business.
Put your data to work
With access to your claims data, we can work with your members to make sure they stay on top of their recommended care, identify and close gaps in care, and report on medical costs, utilization trends, and provider cost and quality data – helping you to analyze and improve your product offerings.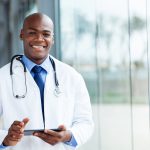 We have received nothing but raves about Health Advocate from our employees.
Frequently asked questions
What happens after we choose Health Advocate? What is the transition process?
Our experts will work with you to gather the information needed to get your group installed. This includes the Executed Plan Sponsor Agreement, the Installation Form, member census, and the group benefit documentation. The typical implementation time for groups under 5,000 is 30 days. Larger groups may take longer.
Can you purchase products individually?
Yes. You can purchase programs in bundles or standalone. We can even create packages that meet your unique needs. Our research shows that when programs are offered as an integrated program, engagement increases and costs are reduced.
How has Health Advocate helped other companies in the same position?
We can help your organization by adding dimensions to your existing customer service. For example, we can help with transition of care, coordinating multiple insurance claims, sorting out coverage for care, helping members stay in-network with your providers, and much more. Think of us as your high-level healthcare concierge.
How is Health Advocate unique from other vendors?
We work independently on behalf of the members to help them make the right decisions for their individual needs. We can help not only when members are comparing plan options but also provide ongoing assistance when the plan is in place.
How can Health Advocate enhance my business?
We have a unique ability to enhance your business by offering a hands-on personalized service supported by state-of-the-art data and technology that perfectly complements your offerings. When your members have the support they need, they will value your products even more.
What is the best way to make our clients and members aware of your services?
We can work with you to provide the copy or materials you need to help promote our services to your members. Many of our health plan clients include Health Advocate in their plan materials.
It is also important that we make sure your clients and their members know how to access the Health Advocate website and mobile app. This way they can get information and updates on-the-go.
It's time to get the benefits and results you and your employees deserve.