Brokers & Consultants
Stand out from the
competition
Improving the lives of over 12,000 clients and 50 million members every day.
No matter what your clients need, we can deliver
Whether you're thinking about bundling our services to create one integrated offering, or selling them a la carte — we have the programs and services your clients are looking for.
Because each program comes with our award-winning customer service and the most competitive prices, we'll help you drive sales, retain clients, increase revenue and grow your business. Best of all, commissions can be added with all products.
Your complete health and
well-being partner
The key to attracting and retaining business is offering services that have value.
As your health and well-being partner, we'll give you the tools you need to make the sale and keep your clients happy.
Support for you AND your team
In addition to dedicated sales support and account management, we offer a suite of communication tools to drive engagement and robust reports that clearly demonstrate how we are making a real impact for your clients.
Plus, your clients call us with benefits questions and issues, not you – freeing you up to focus on growing your business.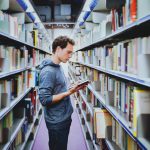 From an HR perspective, we have been able to reduce the amount of time we spend solving problems for our employees/retirees. The return of value of this program is priceless.
Frequently asked questions
Can my clients purchase your programs a la carte or do they need to buy all of them?
Your clients can purchase our programs in bundles or standalone. We can even create packages that meet their unique needs. Our research shows that when services are integrated, engagement increases and costs are reduced.
My staff is often overwhelmed with member calls about their programs. Can you help with that?
Yes. Once you sell our programs to a group, we take that burden off of your plate. Our experts are highly trained in the complex healthcare and benefits systems and can provide excellent customer service to your members. This frees up your teams to focus on sales and building your business.
How are your products/services priced?
Health Advocate's solutions are available on a per-employee, per-month (PEPM) pricing arrangement. Pricing is based on the product(s) selected and group size. Many Broker/Consultant groups have negotiated rates with us.
Can Brokers/Consultants pick up the cost of Health Advocate for their clients?
Yes. Health Advocate's services can be paid for by the plan sponsor/client or Broker/Consultant.
Are commissions available?
Yes. When services are paid for by the plan sponsor/client, qualified distribution partners can earn commissions for the sale of Health Advocate products. Commissions are not built into individual product pricing. Contact our Sales Department at 866.799.2655 for information about becoming a participating distributor.
How often does billing occur?
Billing frequency is based on group size (noted on the Installation Form). Billing amount is based on submitted census counts.
Who is notified in the event of a rate increase?
Rate increase notifications are sent to the individuals listed on the notifications/signature pages of the executed Plan Sponsor Agreement.
How is group census information transmitted? Is it secure?
Yes. Health Advocate prefers that census information be transmitted to our secure FTP site, especially for larger groups. This information is provided at the time of installation.
How long does the installation process take?
The typical implementation time for groups under 5,000 is 30 days. Larger groups may take longer.
Are any printed materials included at the time of installation?
Yes. Health Advocate will ship a supply of standard member materials to the client's HR contact listed on the Installation Form for distribution to employees. Materials are generally received within a week following installation.
How are benefit changes communicated to Health Advocate?
Any benefit changes should be transmitted to install@HealthAdvocate.com.
It's important that Health Advocate receive any updates before they are communicated to employees.
How do I make sure that my client's employees use your services?
The best way to ensure utilization is to have a communications plan that fits their needs.
Each employer is different and so are their employees. We like to work with our clients to implement a communications and awareness program that fits their needs. For example, some clients prefer to email their employees while others like to send hard-copy communications to their employees' homes.
It is also important that we make sure their employees know how to access their Health Advocate website and mobile app. This way they can get information and updates on-the-go.
It's time to get the benefits and results you and your employees deserve.