The go-to resource for life's day-to-day challenges
EAP+Work/Life
From day-to-day challenges to a sudden critical event, our Care Managers compassionately help employees with personal, family and work-related concerns, so they feel more supported and able to perform at their best, 24/7.
Helps balance personal and work/life demands
Reduces need for costly mental health services
Improves productivity; decreases turnover, absences and labor disputes
Source: Milenkovic, M (2019, September). 42 Worrying Workplace Stress Statistics. Retrieved from https://www.stress.org/42-worrying-workplace-stress-statistics
Problem solving for personal, relationship and work issues
In-person, telephonic, texting and video counseling
Help for stress, anxiety, depression, family issues, substance abuse and more
Referrals for long-term counseling or specialized care
24/7 Help Hotline
Support for Supervisors and HR
Sensitive employee issues; conflict resolution
Critical incident events
Disability management
Help achieving work/life balance
Locate childcare, legal and financial experts, and more
Website and mobile app resources:

Webinars, articles
Budgeting, loan, mortgage and other calculators
Friendly awareness communications
Emails, posters, flyers, monitor screens and more
Monthly electronic member newsletter
News alerts
Ask the Expert
Stress in the workplace
Whether stemming from work issues or their personal lives, most employees will experience stress at some point in time, and the impact can be detrimental to the organization. See how employers can take steps to more effectively understand and manage employee stress at work.
Member Story
"It felt like the end of the world. I know now that it wasn't… help is available if you just reach out."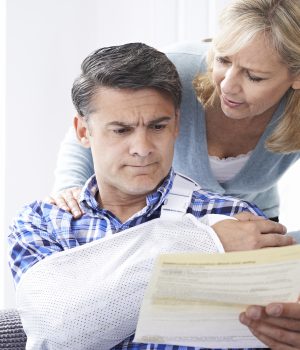 When his wife was laid off, Tim felt helpless and worried for the future
Without a second income (and with poor money management skills), Tim was concerned that their bills could force them into bankruptcy
The strain was also affecting his performance at work and his relationship with his wife and kids
He called the Health Advocate Employee Assistance Program. His Licensed Professional Counselor:
Set up group counseling sessions to discuss strategies to help Tim and his wife communicate more effectively about money
Suggested some proven stress management techniques he could try
Connected him with a local financial specialist for a free consultation