The right balance changes lives
Balanced Health
Healthcare, behavioral and well-being issues are often complex and interconnected. An integrated benefit program that addresses the physical, emotional, social and financial needs of each employee ensures that you are supporting the whole person – every day.
Address multiple issues all at once
Improve employee health and increase satisfaction
Reduce costs and add value to your benefits
According to Shortlister's 2018 Well-being Industry Prospectus,
It starts with ONE number to navigate to the right benefits, tools, and experts

Physical
Personal Health Advocates help manage healthcare issues
Answer benefit and coverage questions
Coach on recommended tests and treatments
Identify and close gaps in care
Locate the right in-network providers and make appointments
Coordinate second opinions and transfer medical records

Emotional and Social
Counselors provide behavioral health support
Telephone counseling
Help with stress, depression, family issues, substance abuse
Locate childcare, legal experts and community resources
Help resolving work and personal conflicts
Support for disruptive and critical events
Train managers on timely topics

Financial
Expert help and online tools to help relieve stress
Support from financial advisors
Access to budgeting, loan, mortgage and other online calculators
Research and resolve claims and billing issues
Negotiate non-covered medical or dental bills over $400

Well-being
Help people take charge of their health
Digital navigation to all benefits
Personal health profile and online workshops
Mobile sync and health trackers
Medical decision tools and work/life resources
Articles, webinars, videos, recipes, tips, and more!
Member Story
"Health Advocate helped me take back control of my life."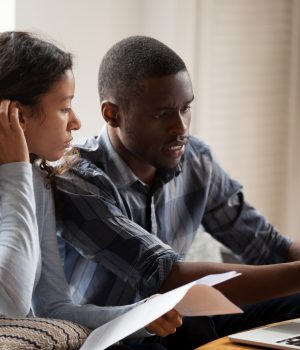 Jim was stressed about his financial debt and home issues after a recent illness
He received a large medical bill in the mail and wasn't sure if he should pay it
He and his wife began to argue about their finances
Jim called Health Advocate's single toll-free number for help
A Licensed professional Counselor:
Put Jim in touch with a financial advisor and several online tools including a budget calculator
Set up a series of counseling sessions for Jim and his wife
Connected him to a negotiator who was able to lower his out-of-pocket costs on the medical bill
Located an in-network provider so Jim could continue his care with less worry